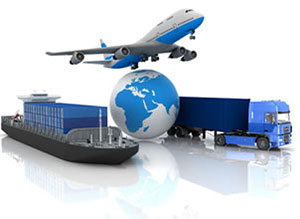 Europe Tracking is an intelligent system of satellite tracking and fleet management, which directly affects increasing of efficiency and reducing of costs.
Using the latest achievements in GSM and GPS technologies, Europe Tracking system allows the vehicles to be visible at all times, giving you control, supervision and a better logistics of your recourses.
The purpose of Europe Tracking System is to offer useful information through fleet management system that is user friendly and simple to use.
User can at any time, and from any computer that is connected to the internet, see the following:
Current position of vehicle as well as its speed and direction
Name of the associated driver in each vehicle
View of the vehicle for a specified period with detailed reports on the movement and standing in the working and outside working hours
All places of vehicle movement and stopping time
Reading distance traveled (km) and driving hours in a given period of time
Maximum speed that the vehicle has reached within a certain period of time and vehicle average speed
Reports on visitations of marked points of interest within the given period of time
Reports and warnings about moving outside the given route radius
Report of active inputs (opening of the trunk, the fuel reservoir, fuel consumption analog or CAN BUS/FMS ...)
Reports and warnings about unauthorized use or use outside the work hours
Disabling the vehicle in case of theft
Panic button that activates the SMS SOS Alarm to the number of your choice (Safety Center, police, ...)
View of the dates of registration, insurence, servicing and other details concerning each specific vehicle, a well as option of automatic warnings about the upcoming dates for every vehicle
It receives warnings through e-mail or SMS in case vehicle steps outside the certain movement radius or speed limit, enters a forbidde zone etc.
Each vehicle has a built-in a sophisticated GPS/GPRS device that sends information about the movement of vehicle to the server.

The device is completely unnoticeably built in, and does not change the interior appearance of the vehicle.

Contact us for more information, presentation or a free system testing.